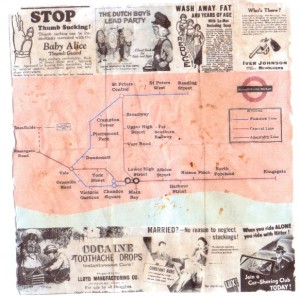 Remember this? Ooow this caused us a bit of a headache after quite a few people took the whole thing a bit seriously. Personally we thought that the adverts around the edge of the underground map might have helped to 'Give it away'. Although the worrying thing is – those adverts were for real once.
Gentlemen, don't forget:- When you ride alone, you ride with Hitler.
And ladies:- MARRIED? – No reason to neglect stockings!